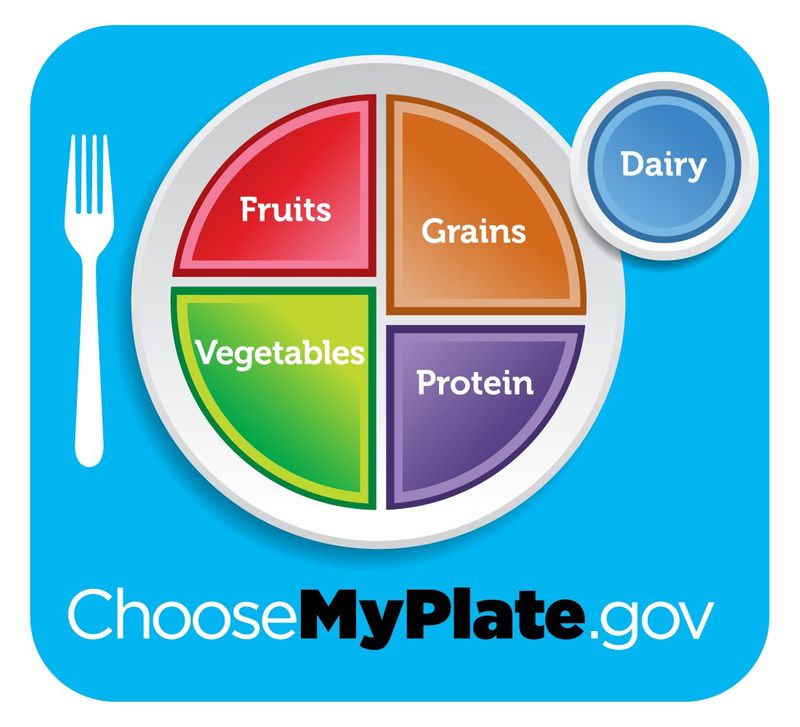 On June 2, 2011, First Lady Michelle Obama and USDA Secretary Tom Vilsack released the federal government's new food icon, MyPlate, to serve as a reminder to help consumers make healthier food choices. MyPlate is a new generation icon with the intent to prompt consumers to think about building a healthy plate at meal times and to seek more information to help them do that by going to ChooseMyPlate.gov. The new MyPlate icon emphasizes the fruit, vegetable, grains, protein foods, and dairy groups. Later in 2011, MiPlato was launched as the Spanish-language version of MyPlate.
ChooseMyPlate.gov provides practical information to individuals, health professionals, nutrition educators, and the food industry to help consumers build healthier diets with resources and tools for dietary assessment, nutrition education, and other user-friendly nutrition information. As Americans are experiencing epidemic rates of overweight and obesity, the online resources and tools can empower people to make healthier food choices for themselves, their families, and their children.
MyPlate, MiPlato, and ChooseMyPlate.gov were developed by and are maintained by the USDA Center for Nutrition Policy & Promotion (CNPP).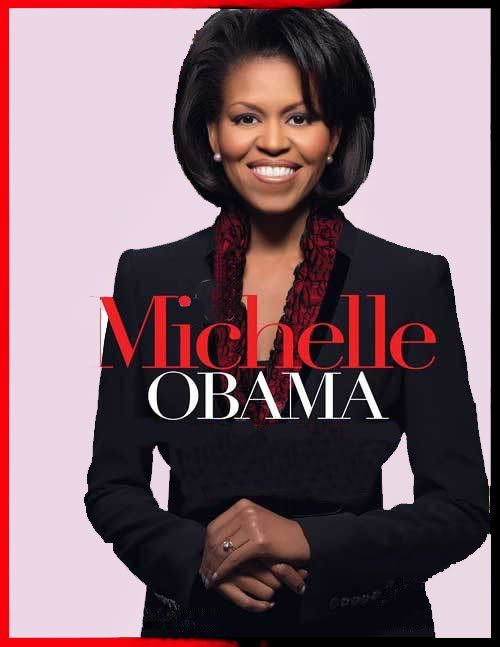 "In the end, as First Lady, this isn't just a policy issue for me. This is a passion. This is my mission. I am determined to work with folks across this country to change the way a generation of kids thinks about food and nutrition."
- First Lady Michelle Obama
Let's Move! is a comprehensive initiative, launched by the First Lady, dedicated to solving the problem of obesity within a generation, so that children born today will grow up healthier and able to pursue their dreams. Sure, this is an ambitious goal. But with your help, we can do it.
Combining comprehensive strategies with common sense, Let's Move! is about putting children on the path to a healthy future during their earliest months and years. Giving parents helpful information and fostering environments that support healthy choices. Providing healthier foods in our schools. Ensuring that every family has access to healthy, affordable food. And, helping children become more physically active.
At the launch of the initiative, President Barack Obama signed a Presidential Memorandum creating the first-ever Task Force on Childhood Obesity to conduct a review of every single programs and policies relating to child nutrition and physical activity and develop a national action plan to maximize federal resources and set concrete benchmarks toward the First Lady's national goal. The Task Force recommendations focus on the five pillars of the First Lady's Let's Move! initiative:
Creating a healthy start for children

Empowering parents and caregivers

Providing healthy food in schools

Improving access to healthy, affordable foods

Increasing physical activity
Everyone has a role to play in reducing childhood obesity, including parents and caregivers, elected officials from all levels of government, schools, health care professionals, faith-based and community-based organizations, and private sector companies. Your involvement is key to ensuring a healthy future for our children.
I Am Moving, I Am Learning

I Am Moving, I Am Learning is a proactive approach for addressing childhood obesity in Head Start children. IMIL seeks to increase daily moderate to vigorous physical activity (MVPA), improve the quality of movement activities intentionally planned and facilitated by adults, and promote healthy food choices every day. Take a journey through IMIL by reviewing the research, viewing the video, and reading the testimonials. Visit the Choosy Kids, LLC and Head Start Body Start National Center for Physical Development and Outdoor Play (HSBS) websites for further information. Each month, HSBS creates new resources to help educators and parents promote MVPA and healthy lifestyles year-round.